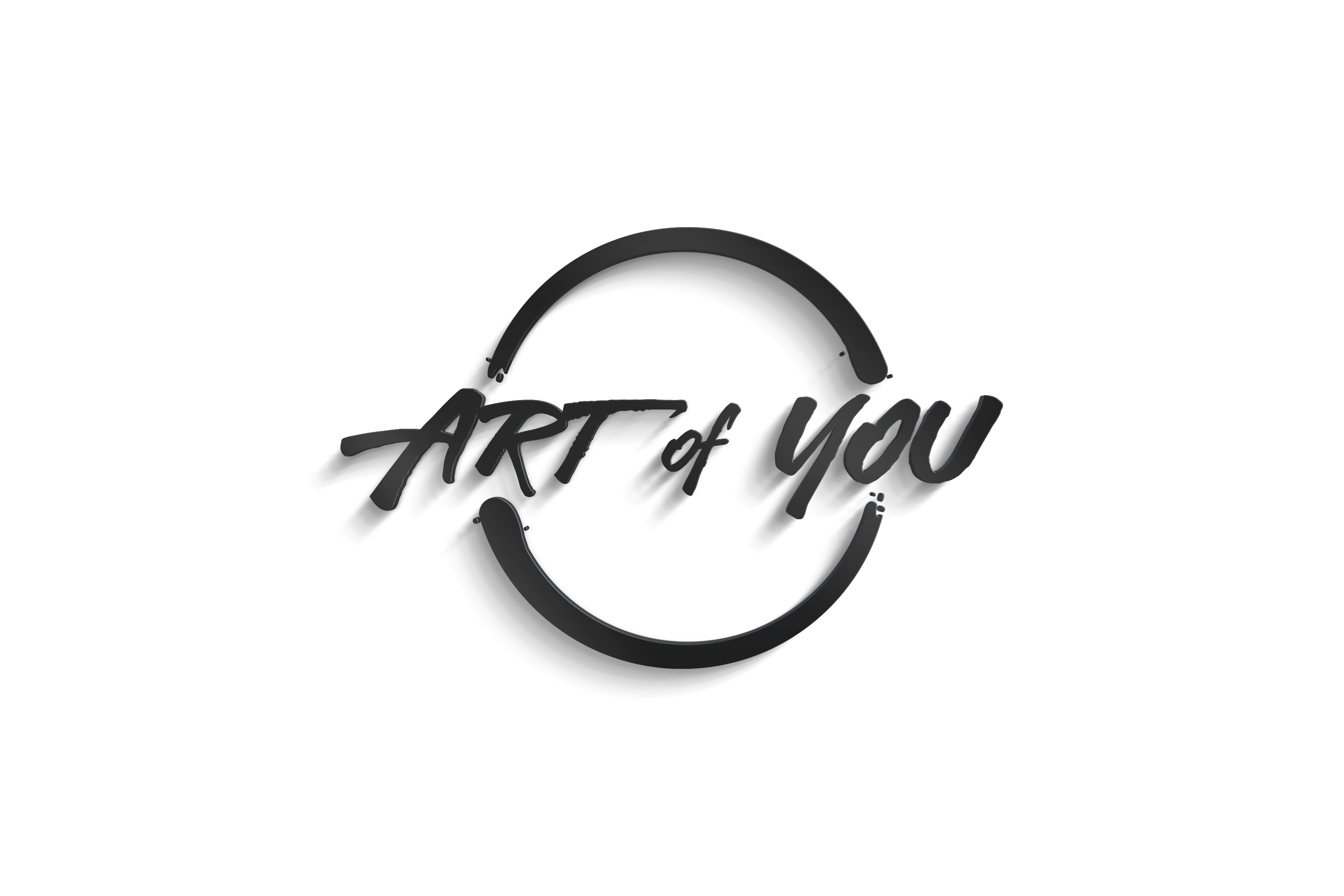 'Supervision is the process by which a coach, with the help of a Supervisor, can attend to understanding better both the client system and themselves as part of the client-coach system, and by so doing transform their work and develop their craft' (Hawkins and Smith 2006)
Coaching Supervision is a safe and collaborative space for you as a coach to process and unravel recurring and/or challenging themes that come up in your coaching sessions, and identify hidden things at play, so that unconscious drivers don't take over and influence the coaching space, which can cause unconscious biases and wear you out with time, without never truly knowing why.
Supervision, as the word describes, takes a magnified view at you as a person, looking at your well-being and restore your emotional and mental space in order to work at your best ability in your coaching,  it takes a look at you as a coach and effective practitioner building on your coaching skills, identifying your strengths and who you are as a coach,  and takes a look at you as a coach and ethical practitioner within the coaching profession, drawing from support and safeguarding of ethical guidelines and industry standards. 
'Supervision sessions are a place for the coach to reflect on the work they are undertaking, with another more experienced coach. It has the dual purpose of supporting the continued learning and development of the coach, as well as giving a degree of protection to the person being coached' (Bluckert 2004).
Supervision is not just about the relationship between the coach and supervisor but has the coaches client in mind as well. So you may say that the coaches client is the real client of Supervision.
By having Supervision as a responsible coach you are making sure that you are giving your clients excellent and masterful coaching, as you are exploring, processing & gaining greater awareness of the influences into a session, that are greater than one can imagine.
By taking a look at how you show up as a coach in individual coaching sessions, and by doing the necessary work to overcome those obstacles and loopholes, you are accelerating the process to grow more confident and skillfull as a coach, while avoiding overwhelm, resentment and burnout through coaching, when leaving things unknown and unprocessed.
You will be able to help your clients get even better results, which will eventually result in you becoming a more sought-after, highly-paid coach.
What Supervision can help you with
Coaching Supervision differs from coaching as it is focussed on your personal and business development, professionalism and 'fitness' to practice and can help you with the following:
to recognise the impact of our own bias's and vulnerabilities on the client and that of the client upon ourselves

grow and nurture your own and very unique coaching style

identify the 'blind spots' in your coaching relationships and understand the impact these have on yourself and your client's wellbeing

assists you in 'thinking through' challenging or inappropriate client behaviour and ethical dilemmas and enables you to identify when coaching becomes inappropriate, or the client needs therapeutic intervention


helps you identify how to combine/ ntegrate an existing practice, eg. therapy, mentoring or teaching with coaching, while keeping high standards of coaching and aligning to the professional standards and codes of ethics of coaching

improve your own self-awareness within coaching relationships, and ensures healthy and professional boundaries

helps you grow in confidence, develop

your knowledge, tool kit and

what you have to offer and create a positive impact on you and your practice, while ensuring that you retain your professionalism at all times.

offers new perspectives and possible creative client interventions
What I specialize in
Through my therapeutic, art and coach mentoring background, together with my personal interest in the power of art & Neurodiversity, I often work with the following:
authority & people pleasing
shyness & communication of boundaries
becoming congruent with your own style of coaching and owning it your way
learning how to use your uniue skills to your best use in your coaching and stopping to try to be someone else or 'the professional' coach in order to truly shine
how to use the therapeutic toolbox from your therapy or psychology toolbox together with coaching in a powerful and effective way
How to be a forward moving client led coach / trusting the process, and find the balance to bring in your self confidently and non-biased
confidence and self acceptence
the need to control and how to let go and trust the process
confidence in the client
creative tools to break through stuck patterns difficult to release
art as an eye opener and a shift in paradigms related to the relationship or dynamic of being in the system
processing of emotions and creating clarity
intuition and shadow exploration
to name a few.
How I work
In all my work, I bring my whole self to the sessions, providing a safe and non-judgemental space of exploration and reflection and transmutation.
With 3 years of coach mentoring experience, mentoring over 200 students to qualify in their coaching diploma, and having been part of the assessment team and hosting group supervisions and practicums for all these years at a humanistic psychology coaching school, I bring professional experience of the common challenges coaches experience in their development of their coaching practice.
My personal life experience and areas of interest have given me a deep understanding and curiosity of the human being and gifted me with the ability  and desire to hold space for very deep and vulnerable topics. I feel comfortable in that space while I am also equipped with the necessary tools and interventions through my Art Therapy Background.
Coaching Supervision is slightly different to coaching, where in coaching, advice and suggestions of the coach to the client are held very lightly and mostly avoided until made sure they are truly useful, and at that point offered in the space with non-attachment and permission from the client, in supervision, the supervisor does come into the space with genuine and conscious interventions, in a more direct way, bringing experience and tools in, for the coach and their clients benefit, shall the supervisors judgement feel appropriate and necessary to be shared. Coaching and Supervision do overlap in ways, so I bring in a client led and emerging style like I do in coaching, while also bringing in experience and industry standards for conversation and have cathartic and positively challenging conversations to bring forth the best possible outcome for the coach and client.
My approach is collaborative, gentle, deep, playful, creative and full of wisdom and insight. Through the use of art tools I have developed for supervision, that derived from powerful art therapy tools, the sessions become highly interesting and transformative for the coach and their coach client relationships present and to come.
Who I work with
I work with certified coaches, who are passionate about their coaching and making an impact in their coaching. 
The coaches I work with understand the importance of Supervision, as a necessary tool to make sure to keep developing and finding ones own blindspots so they can serve their clients continuously in the best way they can.
I don't have a particular Superivsion niche, but my clients tend to be one or more and not limited to:
being highly sensitive/ neurodivergent,
artistic or interested in the creative approach,
have a background in therapy and/or
may be at the beginning of their coaching journey.
My Qualifications
I am an ICF accredited Transformational Coach.
My second round of ACC will start in February 2022.
I have worked as a coach mentor and reflective practicioner at Animas Centre for Coaching for 3 years.
Accredited Diploma in Coaching Supervision, at the ICCS 2020
This coaching supervision training holds accreditations from the three largest professional coaching bodies, the only coaching supervision course in the world to do so.
Accredited by the EMCC (European Mentoring and Coaching Council) as an ESQA (European Supervision Quality Award) programme and so holds the most prestigious of coaching supervision awards.
It is also accredited by the Association for Coaching as an Accredited Diploma in Coaching Supervision Training.
Finally, it is approved for 168 hours of CCE (Continuing Coach Education) with the International Coach Federation,  76 hours of which are Core Competencies.
Certification in Person-centred and Solution-Oriented Art Therapy by Bettina Egger, LOM & PM at HIK 2019
CPD in  Mindfulness, 2020
CPD in Group Coaching, 2018
Diploma in Transformational Coaching, Animas Centre for Coaching, 2017
The Diploma in Transformational Coaching has gone through three rigorous quality assurance procedures.
International Coach Federation

It is recognised by the International Coach Federation as providing 123 Approved Coach Specific Training Hours – more than twice the amount required to become credentialed with them.

Association For Coaching ADCT

The course is also accredited by the Association for Coaching, the UK's largest professional body, as an Accredited Diploma in Coach Training. This distinction makes it one of the very few in the world to hold this level of accreditation.

European Mentoring & Coaching Council EQA

EQA ensures that successful students meet the research-based competence standards presented in the EMCC Competency Framework.
Ba (Hons) Fashion Design Technology Womenswear
Offer
I offer Single Sessions and Supervision to go Packages for 60 minute Sessions, Online via Zoom:
Single Session: £175
Pack of 3 Sessions: £497 (£165 per session)
Pack of 5: £775 (£155 per session)
Pack of 10: £1450 (£145 per session)
If you are interested in Supervision, book a FREE Consultation Call to explore whether I am the right Supervisor for you. We can then talk into more depth about what it is you need  and how working together might look like.
I look forward to hearing from you.
To book a call press on the Button below
If you are interested in Supervision, book a FREE Consultation Call to explore whether I am the right Supervisor for you. We can then talk into more depth about what it is you need  and how working together might look like. 
I look forward to hearing from you.
To book a call press on the Button below:
I was recommended Maria as a Supervisor by a highly respected Coach when I told him about my requirements for 1-2-1 Supervision. He felt that Maria was not only a good fit for me as we both have an art background but her working style, depth and bredth of Coaching experience would be invaluable to me. This has totally been the case. Maria and I have worked together approximately once a month for 6 months. From the outset Maria was friendly, approachable, open and very easy to communicate with. Maria has walked with me along my supervision journey and has been flexible and willing to meander with me but still keeping me on the Supervisor-Coach(ee) path. This has been invaluable for me as my learning style is one of seeing a fragmented whole, I need to see the bigger picture as well as the fine details all at the same time, zooming in and out and many stops in between. Maria has been confident to stay with me and been open when I have asked her direct examples of exercises, theories and methods that may help me with my clients. I was not looking for definitive answers but I was looking for discussion points to reflect upon and learn from, Maria was open to that, never rigid, brittle or closing off avenues of discussion. Some of these exercises changed me as a person and as a coach and has inspired me to want to learn more about the methods we used. I have thoroughly enjoyed my sessions with Maria and learnt a great deal from her and our working relationship. I have gained insight through discussion and observing Maria in her quiet, professional yet warm approach. Thank you so much Maria for you time, energy and support I have learnt and grown so much.
Working with Maria has been enriching for my coaching practice. Maria not only brings a wealth of experience but creates the space for me to reflect on my own work as a coach and I continue to learn more about myself as a practitioner with every session. Maria is a warm and calm presence, yet challenges me where necessary. Her creative approach, as well as therapeutic experience really allows for a dynamic learning environment and a safe space in which I can continue to serve myself and my clients effectively.
I've been having supervision with Maria for the past six months and I can honestly say it's made a huge difference to my practice as a coach. Maria is great at holding space & helping me explore my practice with clients. I love the way she works; she is creative, attentive and nurturing. I feel she has helped me understand myself with greater clarity – she's great at helping unravel the tangled balls of wool in my brain! I also see more clearly how I show up as a coach for my clients. I'd highly recommend Maria as a supervisor
Have a Question? Want More Info?